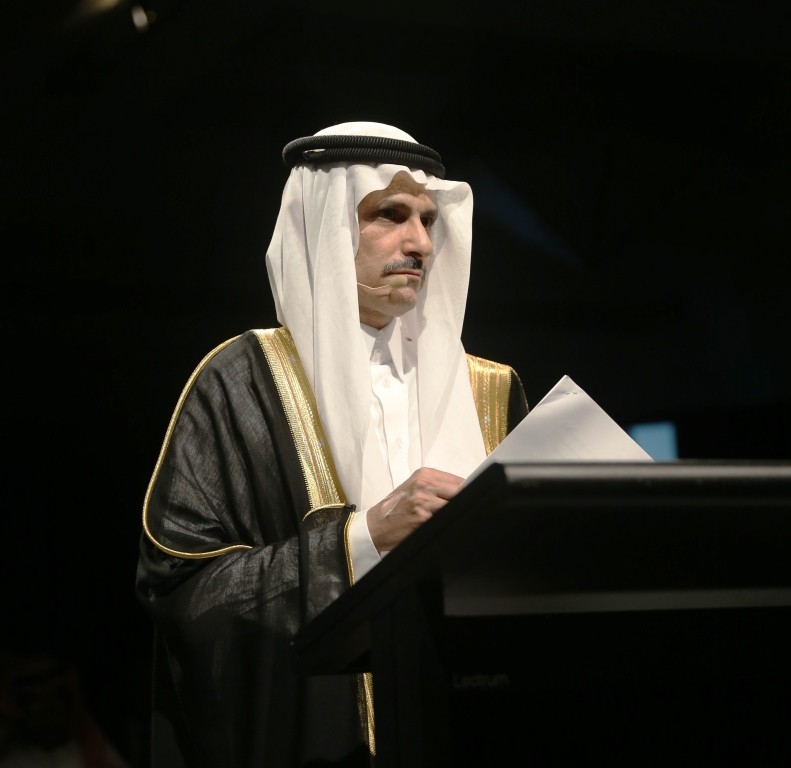 This year marks the 87th anniversary of the foundation of the Kingdom of Saudi Arabia.
And I would hereby like to extend my heartfelt greetings, on behalf of the Saudi embassy and in my own name, to our Australian friends, our Saudi nationals and students based in Australia.
In the last two to three decades, our world has dramatically changed.
We have mostly moved from conflicts between nations to facing at present a different kind of threat, which is not country against another country, but of a network of extremists and terrorists.
These are not states with borders and governments with whom one can negotiate.  They are a network of criminals with no fixed location, unbound by rules of war, or consciousness.
They break all boundaries of decency, even targeting holy religious sites, and use technological know-how and social media as an instrument against civilians.
Terrorism cannot be associated with a particular religion, culture, or nationality.  Attacks committed by terrorist networks are not against one particular nation.
Rather, it is against all nations and religions around the world, with attacks in Sydney, Bali, Riyadh and Makkah, Paris, London and New York.
It is against this background, that the Kingdom has long acknowledged this reality, and is working to develop the tools required to confront these new challenges.
In two years alone, the global economic impact of terrorism is estimated to have exceeded 244 billion Australian dollars.
The Kingdom firmly believes that there can be no justification for terrorist activities. That is why we have been at the forefront of countries fighting terrorism, with our 'Three M' strategy:
(1)             Going after the Men,
(2)             Going after the Money,
(3)             And, going after the Mindset.
We have equipped our forces and improved our intelligence capabilities.
In doing so, we have foiled over 100 terrorist attacks, and through a network of agreements with other countries, our shared intelligence have helped to unravel terrorist plots in foreign countries long before it could occur.
We have put in place strict financial controls in our banking system, and enacted laws that prohibit charities from sending money abroad.  As a result, we have better oversight of the cash coming into and out of the country.
We have laws that criminalise the funding of terrorism in Saudi Arabia, and introduced laws that criminalise any of our citizens going to areas of combat to join and engage in combat.
The last of this three-pronged approach is the mindset.   Ultimately, radicalisation doesn't occur in a void. They take place in a social context. The Saudi Government has intensified its efforts to fight against the ideology of violent extremism.
That is why we have established, in May of this year, The Global Centre for Combating Extremist Ideology, commonly known as which combats, exposes, and counters extremist ideology.
As well the Monasaha management centres, which is an innovative initiative aimed at rehabilitating former terrorists and preventing terrorism.
To prevent unrests, it is imperative that we build a more prosperous world and address poverty that exists around the world.
To ensure this, the Kingdom has over the past four decades provided over $140 billion Australian dollars in development and humanitarian aid across the world.
But going hand in hand with these efforts, it is vital that we also address the other underlying causes of terrorism, including foreign occupation, marginalisation, and the promotion of terrorism ideology.
For that, we need to coordinate international efforts, which Saudi Arabia is doing and is committed to, which is why it established the United Nations Counter-Terrorism Centre.
In concluding my remarks, I invite you to watch a 3 minute video, which will be screened across these two screen shortly.