Saudi Australia Bulletin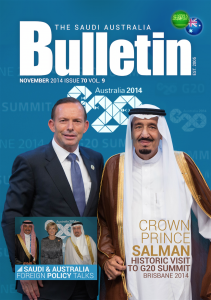 The Saudi Australia Bulletin is an Australia based English publication established in Sydney by Arab World Media centre (AWMC) in 2005 , aims and focus on Australia, New Zealand, Saudi Arabia issues, it is published and distributed electronically and by hard copy across Australia, New Zealand, Saudi Arabia and abroad.
Please feel free to send us an article or any suggestions to our email here.
Read more »
Embassy News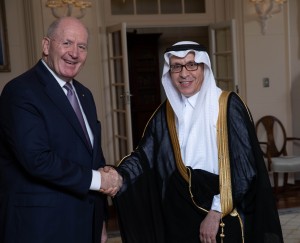 For the latest in Saudi Embassy News in Australia, please click on the below link. We will be covering the visits of Saudi delegations to Australia and also any bilateral news between Saudi Arabia and Australia.
Read more »
Free Book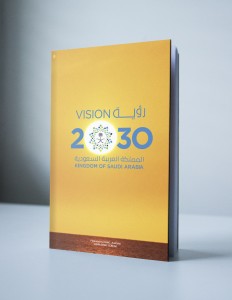 To order free Saudi Arabian publications, please fill out the contact form below, and we will send out a copy to you.
Alternatively you can click here to download a PDF Version of "Vision 2030″ A blueprint into the future of the Saudi Kingdom presented by Deputy Crown Prince Mohammed Bin Salman.
Read more »