Browsing articles from "February, 2016"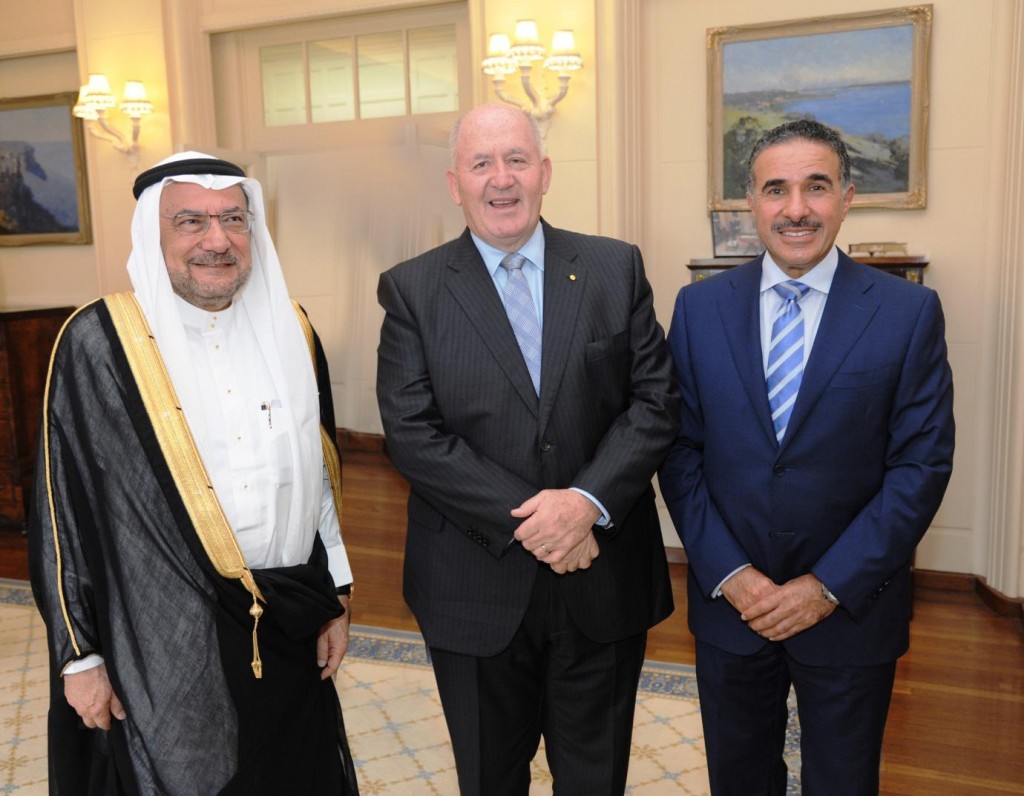 The Governor-General hosted a luncheon in honor of the Secretary General of the OIC Mr Iyad Madani
SA NEWS – 3 February 2016
The Governor-General General the Honourable Sir Peter Cosgrove and Lady Cosgrove hosted a lunch on the occasion of the visit to Australia by His Excellency Mr Iyad Ameen Madani, Secretary General of the Organisation of Islamic Cooperation. Guests included:
Ambassador of Saudi Arabia in Australia His Excellency Mr Nabil Mohammed A. Al Saleh; His Excellency Dr Abdusalam Abadi , Ms Maha Aqeel; Dr Dodik Ariyanto; Mr Ahmed Fahour; Senator the Honourable Concetta Fierravanti-Wells; Mr Ammanul Haq; Mr Ridwaan Jadwat; Mr Ahmad Madani; Mr Chris Moraitis; Mr Greg Ralph; His Excellency Mr Nadjib Riphat Kesoema; Professor Amin Saikal AM; Mr Bilal Sasso; Ms Maria Vamvakinou MP; and Mr Peter Varghese AO.
الأمين العام لمنظمة التعاون الإسلامي يصل إلى العاصمة الاسترالية كانبيرا
كانبيرا 23 ربيع الآخر 1437 هـ الموافق 02 فبراير 2016 م واس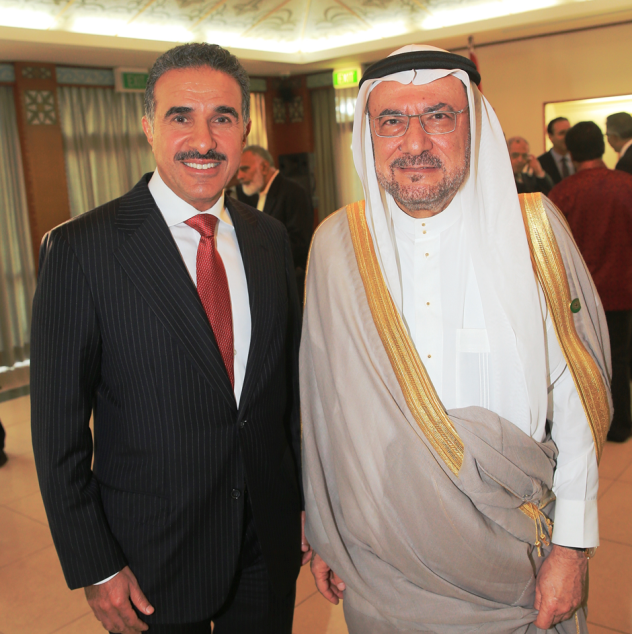 وصل معالي الأمين العام لمنظمة التعاون الإسلامي إياد أمين مدني اليوم إلى العاصمة الاسترالية كانبيرا في المحطة الثانية من الزيارة الرسمية التي يقوم بها إلى استراليا. وكان في استقبال معاليه بالمطار سفير خادم الحرمين الشريفين لدى أستراليا ونيوزيلندا نبيل بن محمد آل صالح وعدد من المسؤولين الأستراليين.
وأوضح معالي الأمين العام إياد مدني أن الزيارة تأتي في إطار تعزيز التواصل مع المسؤولين الاستراليين والفعاليات الثقافية ومؤسسات المجتمع المدني والأكاديميين فضلا عن زيارة مراكز البحوث والدراسات الإسلامية في عدد من الجامعات الاسترالية . وأضاف أن الزيارة تأتي كذلك في سياق الحرص على تعزيز العلاقات مع استراليا التي ترتبط بعلاقة جيدة مع منظمة التعاون الإسلامي.
من جانبه، رحب سفير خادم الحرمين الشريفين لدى أستراليا ونيوزيلندا بزيارة معالي الأمين العام لمنظمة التعاون الإسلامي والوفد المرافق له ، مبرزا أهمية الزيارة في تعزيز العلاقات مع المسؤولين والمجتمع الاسترالي والتفاعل مع الجاليات المسلمة فيها وإبراز جهود المنظمة في التعامل مع القضايا والتحديات الراهنة التي تضمن السلم والأمن والوئام العام في المنطقة والعالم.
وسيقوم الأمين العام مدني خلال الزيارة بلقاء عدد من المسؤولين الاستراليين من بينهم الحاكم الاسترالي العام السير بيتر كوسغروف ووزير العدل الاسترالي مايكل كنان ، والوزيرة المساعدة لشؤون التعددية الحضارية السيناتور كونسيتا فيرافانتي ويلث . كما سيلتقي في مدينة سيدني محطته الثالثة الحاكم العام لولاية نيوساوث ويلز وعدد من المسؤولين والبرلمانيين وقادة الجاليات المسلمة.
.Secretary General of the Organization of Islamic Cooperation (OIC) Iyad Ameen Madani has arrived today in the Australian capital of Canberra as part of his official visit to Australia
.He was welcomed by Saudi Ambassador to Australia Nabil Al Saleh and various Australian officials