Browsing articles from "June, 2016"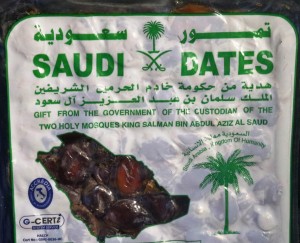 السفير  آل صالح يدشن برنامج توزيع التمور في استراليا
كانبيرا 15 رمضان 1437 هـ الموافق 20 يونيو 2016 م
دشن سفير خادم الحرمين الشريفين في استراليا ونيوزيلندا نبيل آل صالح برنامج توزيع التمور المقدم هدية من خادم الحرمين الشريفين الملك سلمان بن عبدالعزيز آل سعود " حفظه الله " لمسلمي استراليا ونيوزيلندا والجزر المجاورة بمناسبة شهر رمضان المبارك .
وأوضح السفير آل صالح أن السفارة قامت بتوزيع ما يقارب ستة أطنان من التمور على أكثر من 120 من الجمعيات والمراكز الإسلامية والأفراد في استراليا ونيوزيلندا ودول الجزر المجاورة في فيجي وبابانيوغيني وغيرها خلال الشهر المبارك . وقال إن البرنامج يعد من الأعمال والمبادرات الخيرية التي تقوم بها المملكة خلال شهر رمضان .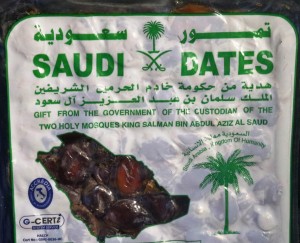 Ambassador of Saudi Arabia in Australia and New Zealand Nabil Al Saleh launched today the Saudi Date distribution program as a gift from the Custodian of the Two Holy Mosques King Salman bin Abdulaziz Al Saud, "God protect him" to Muslims in Australia, New Zealand and neighbouring islands on the occasion of the Holy Month of Ramadan.
Ambassador Al Saleh pointed out that the Embassy has distributed nearly six tonnes of dates across more than 120 associations and Islamic Centres and individuals in Australia, New Zealand and countries neighbouring islands in Fiji and Papa New Guinea and others during the Holy Month. H.E said the program is one of the charity initiatives undertaken by the Kingdom during the holy month of Ramadan.