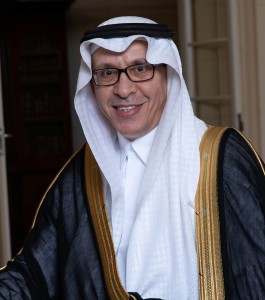 Saudi Arabia welcomed a UN report confirming Iranian involvement in attacks on    Saudi Aramco oil processing facilities in September 2019
  Saudi Arabia Ambassador to Australia Mesaad Ibrahim Alsulaim said in a press         release Statement Friday  "the findings of UN Secretary General Antonio   Guterres' report "leaves no doubt for the international community about Iran's     hostile intentions towards the Kingdom of Saudi Arabia in particular, and not only   targeting Saudi Arabia, but also the international economic system.
"Iran continues to pose a major threat to the future of the region and its identity by using sectarian militias and provoking devastating civil wars. The Houthi militia has carried out 1,659 attacks on civilians in the Kingdom and launched 318 ballistic missiles all provided by Iran against the cities and villages of the Kingdom".
  "We urge the international community to impose sanctions on Iran's missile         program as well as its nuclear program. The nuclear agreement is weak and yet     Iran continues to violate it, and the world must stand firmly against Iran's terrorist policies. Iran must be held accountable for their aggressive behavior and for trying to destabilize the region , the Ambassador add in press statement .